CHEMICAL PEELS SPECIALIST IN INDIANAPOLIS
Lux offers the most innovative brand in the industry, IMAGE Skincare.
This line produces the latest anti-aging, balancing, hydrating, and illuminating technologies. Lux offers chemical peels that are truly helpful for all skin; every type, every day. A peel takes off layers of dead skin from your face's surface to tighten, tone, and smooth the skin; allowing your pores to breath. Peels create slight injuries to the skin to induce regrowth. Peels can often be the most useful way of removing clogged pores, allowing your skin to be clear, happy, and healthy!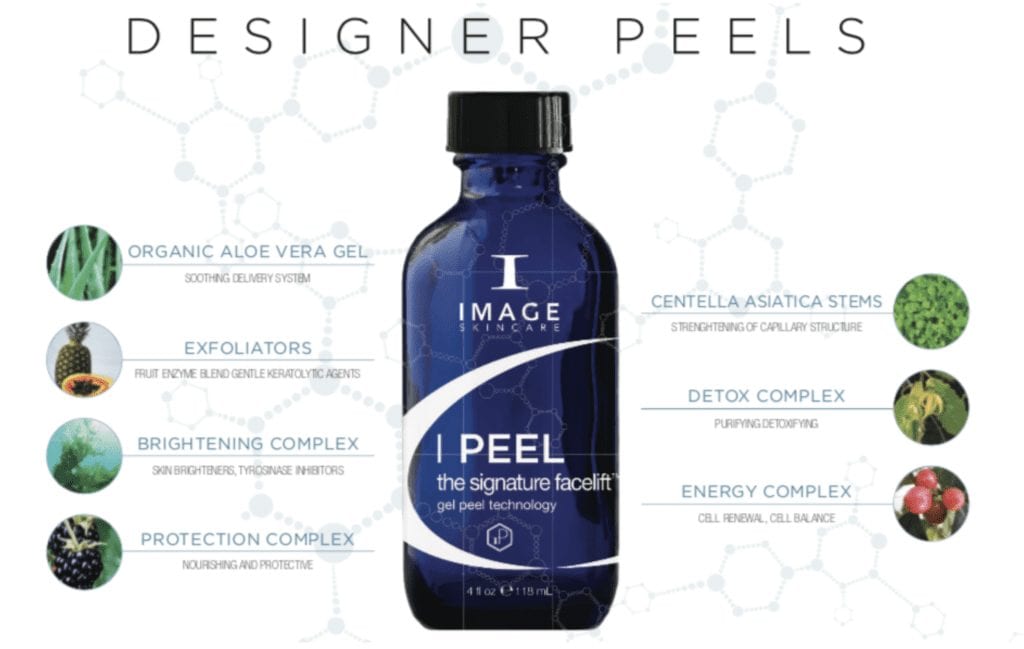 Our signature results-driven treatment combines vitamin C, hydroxy acids and enzymes to speed up cellular renewal. New technology of centella stem cells support redness prone skin and botanical detoxifying and energizing complexes give noticeable results in just one session.
This peel is great for clients wanting to target:
Redness
Dry/Dehydrated Skin
Sensitive Skin
This is a great introductory chemical peel for clients who have never experienced a chemical peel. This is also a fabulous option for a monthly chemical peel to keep your skin looking fresh and glowing! Ask us about our monthly memberships!
Ueven complexions have met their match. This results-driven treatment combines the most innovative and effective botanical brighteners luminescine and seashine® with echinacea plant-derived stem cells and anti-aging peptides immediately leaving the skin younger looking and luminous.

This peel is great for clients wanting to target:
Pigmentation
Photo Damage (Sun damage, sun spots, age spots)
Post Inflammatory hyperpigmentation
Pigmented Scars
Melasma

This peel is designed to be more aggressive than our Signature Lift peel and specifically targets uneven pigmentation and skin tone. This is a great option to pair with microneedling to target intense hyperpigmentation. Ask us about our package deals!
A potent blend of alpha and beta hydroxy acids blended with lilac plant- derived stem cells to reduce blemishes, redness and diminish post-breakout dark spots. Detoxifying ylang ylang and eucalyptus purify oily skin and effectively treat and heal acne blemishes.

This peel is great for clients wanting to target:
Oily Skin
Acne Prone Skin
Rough Textured Skin

Chemical Peels are a great treatment to target acne prone skin. This is a mid-level aggressive treatment for when your normal skin care regimen isn't cutting it. Often times, your skin needs that extra boost to clear up a batch of stubborn acne. Clients who are more severely acne prone could consider a regular peel schedule. Ask us about our package deals!
Reach out to Lux to discuss your individual skin issues, skin health, and your skin goals!